Details
Details
Beautifully crafted, high quality ergonomics and unmatched power are just some of the characteristic the Jaguar has to offer. A high powered, accurate crossbow the jaguar is affordable and ideal for target shooting.
The Jaguar has Durable Fiberglass limbs which can withstand the pressure it's under when cocked. The trigger has a very clever anti-dry fire safety which prevents you firing the crossbow without a bolt loaded. This results in a prolonged life of the crossbows and strings and prevents wear/damage that dry firing causes.
It's heavy build ensure durability and a long life. The Barrel is made of aluminium and has a picatinny rail fitted allowing scopes, lasers and optics to be attached. Not only does this balance the weight but also helps you achieve an accurate shot time after time. To then increase your accuracy further an adjustable Reinforced composite stock is fitted. As well as this a Compatible AR Grip is fitted onto the Jaguar II giving it a tactical look as well as making it a pleasure to shoot.
The ergonomic design of this crossbow makes it very unique. The grip has been shifted forward compacting the design of the jaguar and making it more operational. Along side the crossbow you also get a Red dot sight, Cocking rope, 3-bolt quiver, 3 x 16" Aluminium bolts and some string wax.
Speed: 260fps
Draw Height: 175 lbs
Power Stroke: 11"
Width: 28"
Weight: 4.9lbs
Length: 30.5"-33"
Crossbow delivered with :
string mounted on the bow
3 aluminium bolts
detachable quiver
solid stirrup
1 cocking rope
red dot sight
string wax
IMPORTANT: This is not a toy. This crossbow is meant for competitive sport of archery discipline - Crossbow. Wrong use can cause serious harm and is against the law. Use only in shooting ranges with proper safety precautions. 10kya expects archers to practice the sport safely and not to harm any animals, birds or any living beings. By purchasing this equipment from 10kya, you are agreeing to the safety precautions and agreeing that it is only for competitive sport. Requires Address and Age Proof - for sale to 18+ only.
Additional Info
Additional Info
| | |
| --- | --- |
| Colour | Black |
| Related Videos | |
| Product Name | Bows |
| Gender | Any |
| Suitable for Age | Adult |
| Product Net Weight | 2222 grams |
| Dimensions | 30.5"-33" x 28" |
| Length | 30.5"-33" |
| Width | 28" |
| Height | No |
| Size Options | No |
| Warranty | 6 months warranty against manufacturing defects |
| Box Content | Xbow, String, Red Dot Sight, Quiver, 3 Bolts |
| EAN/UPC Code | No |
Reviews
Tags
You may also be interested in the following product(s)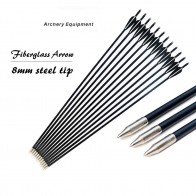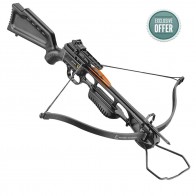 Regular Price: Rs. 30,900.00
Now only: Rs. 27,690.00